It all started from 3 high school students (Andreas Vatistas, George Kalpaxis, Thanasis Vasilainas) and their teacher Sotirios Tsantilas in 2016, motivated by one of the greatest physicians who has ever lived, Stephen Hawking. He stated some years ago that humanity will not survive another 1000 years if we don't escape our fragile planet! In a pursuit of discovering exoplanets while gaining knowledge regarding astronomy, maths, physics and programming we came up with a method.
We won several competitions and had great achievements in others (3rd in Odysseus II International Space Contest, 2017 – finalists at European Contest for Young Scientsts EUCYS, 2019) while using our unique method and making it better as time passed.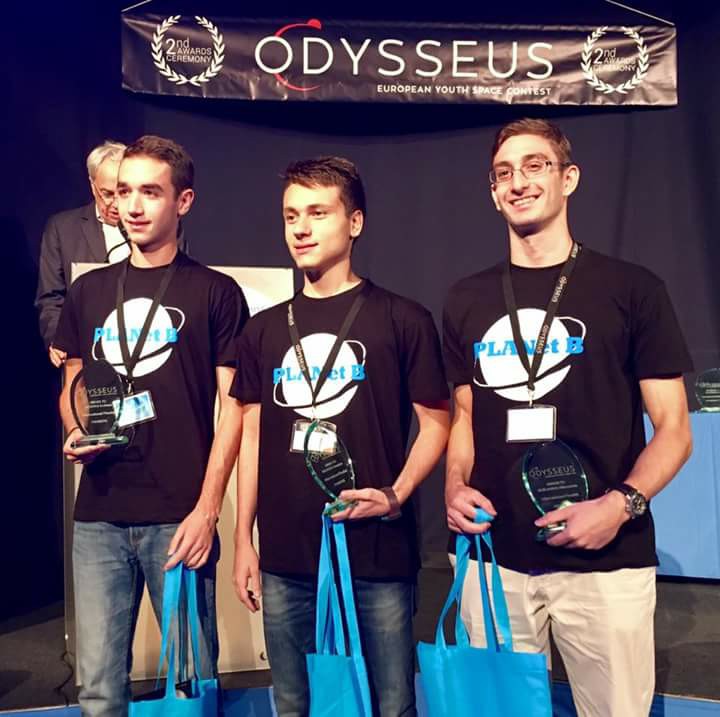 PLANet B Team
Dr. Sotirios Tsantilas (Project Leader, Astrophysics)
Andreas Vatistas (Software, Analysis, Engineering)
George Kalpaxis (Software, Analysis, Mechanics)
Thanasis Vasilainas (Software, Analysis, Physics)
Dimitris Kafetzis (Software, Linux, OS Analysis)
Loukia Pramateftaki (Video production, Analysis)
Jason Pavlopoulos (Analysis)
Konstantina Psarrou (Design)

Konstantinos Tseros (Analysis)
Georgia Frangioudaki (Analysis)
Stefanos Alexiou (Analysis)
Manos Kosmas (Analysis)
Gerasimos Klendros (Analysis)
Odysseas Morfis (Analysis)
We used to analyse data only from the Keppler Telescope, but now we have can also use TESS's too which offers fresh data unlike Keppler Telescope which has been retired since October 30, 2018.
The team now consists of many high-school and university students and we hope that even more will want to join us. If you want to, fell free to contact us!
A funny video we created in 2017 depicting our daily struggles!